Inside the Acqua Santa park there are The Terme Sensoriali, a unique building (the only in Italy) based on naturopathy criteria. There, you can make extreme experiences as the ice-crash, i.e. the regenerating ice shower, to relax with hydro-massage pools, saunas and Turkish bath, aromatherapy, chromo and music therapy and lots of treatments: the common aim is to rebalance the energy with the 5 senses and the 5 elements: water, fire, air, earth and ether.
Those who wish may follow one of the 4 treatment packages designed by naturopathists in order to attune the various treatments to achieve the maximum results.
These are the 4 packages:
• CLEANSING, designed to detox body and mind.
• RESTORING, designed to restore harmony to the body, mind and soul.
• ENERGIZING, designed for people who suffer from anxiety and psycho-physical deterioration.
• RELAXING, recommended for those suffering from agitation and anxiety, tension and vasomotor migraine.
• FLAVOUR TRAIL: The Terme Sensoriali are enriched by a further sense, taste, thanks to the buffet package designed by professor Nicola Sorrentino, scientific director of the Terme Sensoriali. This healthy package combines the lightness of the dishes with their goodness, stimulating the other senses at the same time.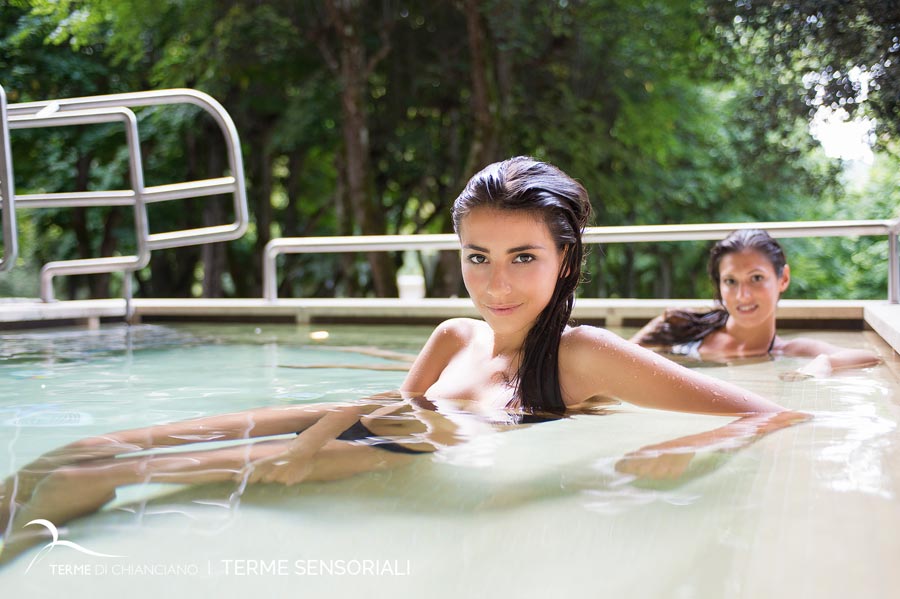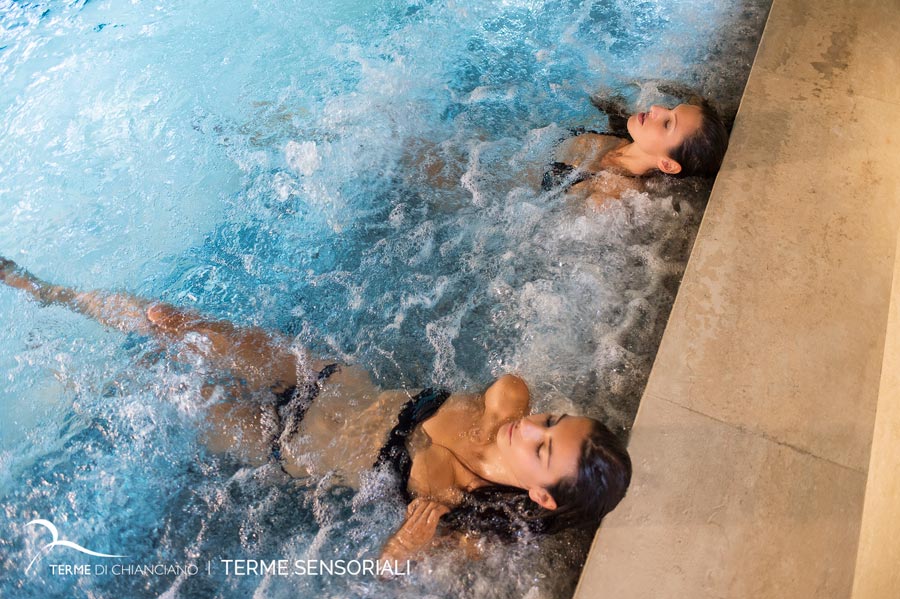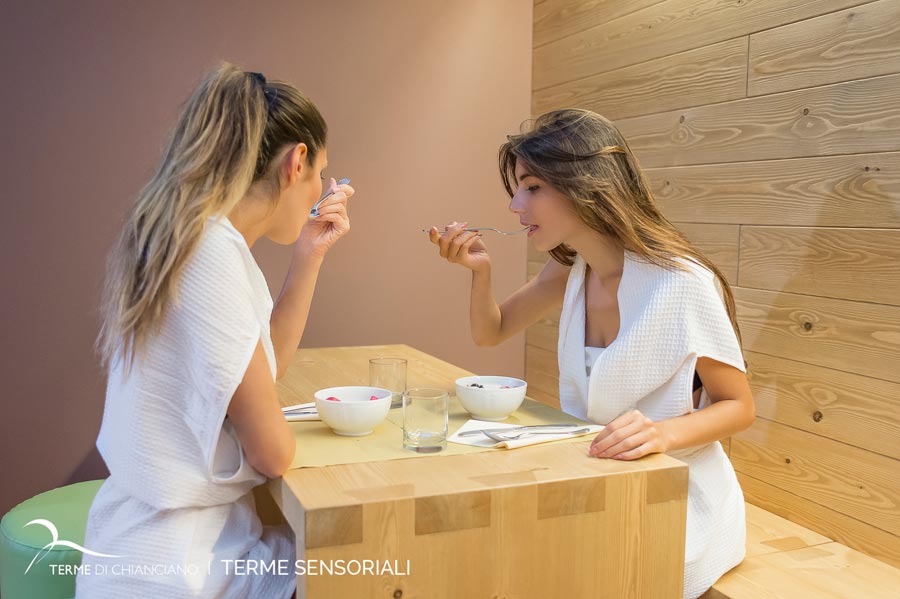 You can access these 20 treatments independently if you prefer:
o Relax Area and infusions area
o Energizing Aromatherapy
o Relaxing Aromatherapy
o Turkish Bath
o Calidarium
o Walk in the River
o Color Therapy
o Contrast Showers and Cool Mist
o Sensory Showers
o Source Grotto
o Ice crash
o Melmarium
o Music therapy
o Energy Pyramid
o Etruscan Sauna
o Finnish Sauna
o Inner Silence Room
o Saline Pool
o Sensory Pool
o Relaxation Pools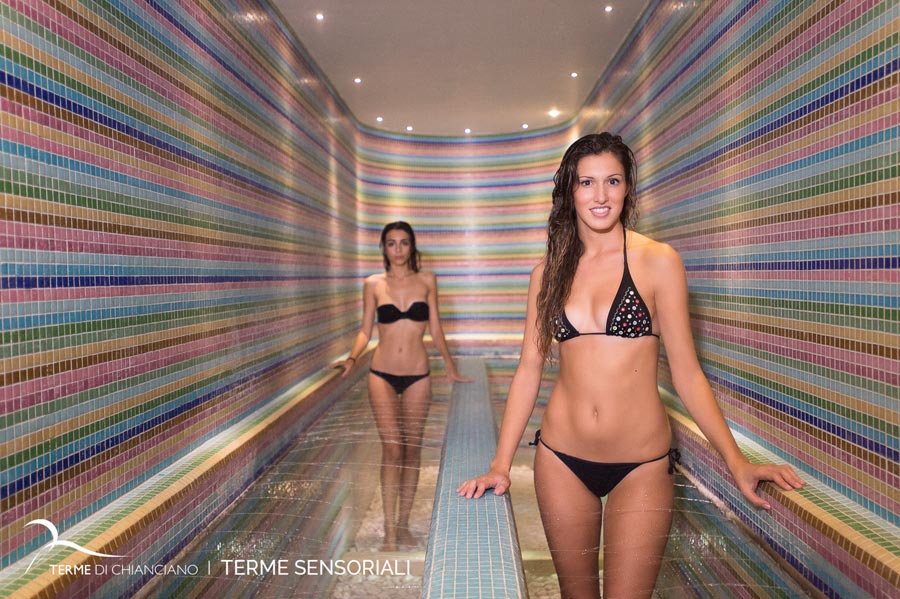 The entrance give you access to the Terme for 3 hours and a half. During this time, you can move freely. Before entering each room, you can read the treatment indications, drawbacks and advised time. You can access bringing with you only the swimsuit (you can also buy it inside). At the main entrance, they will give you an elegant kit of immaculate linen: bathrobe, towel, slippers, swim cap and thermal cosmetics based toiletries.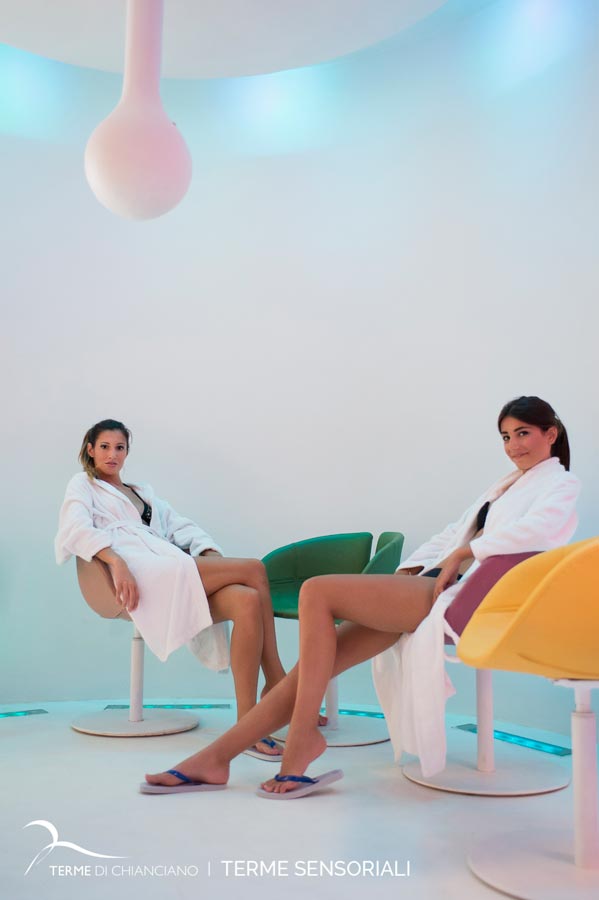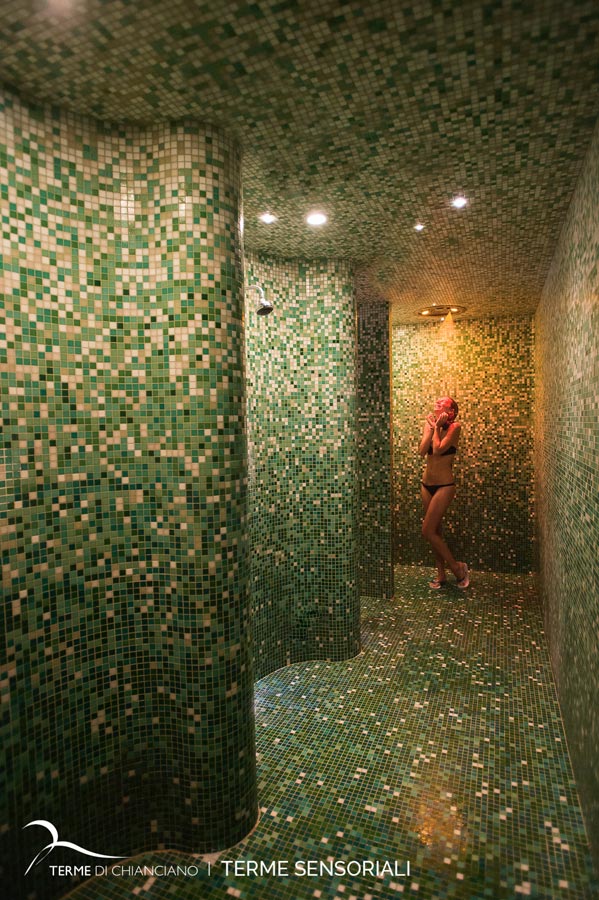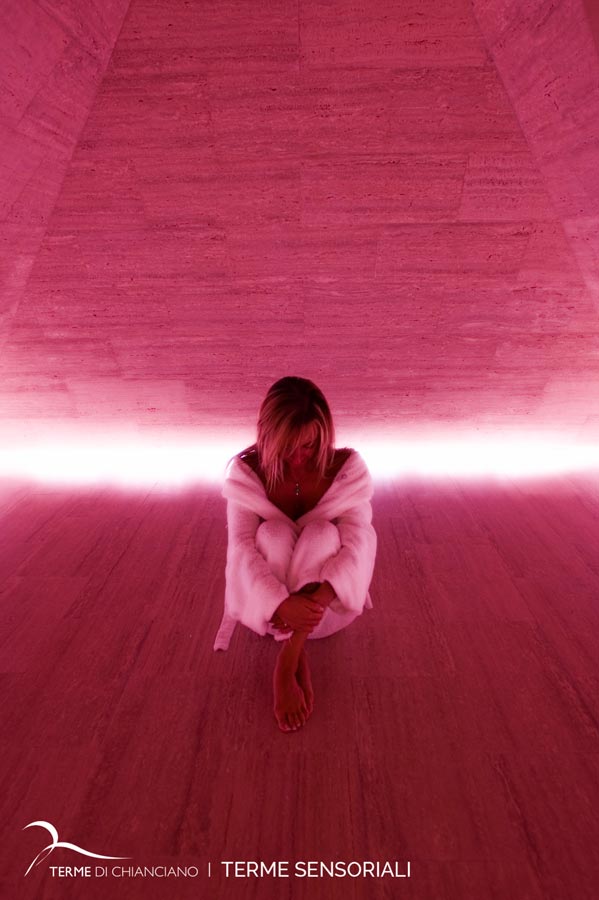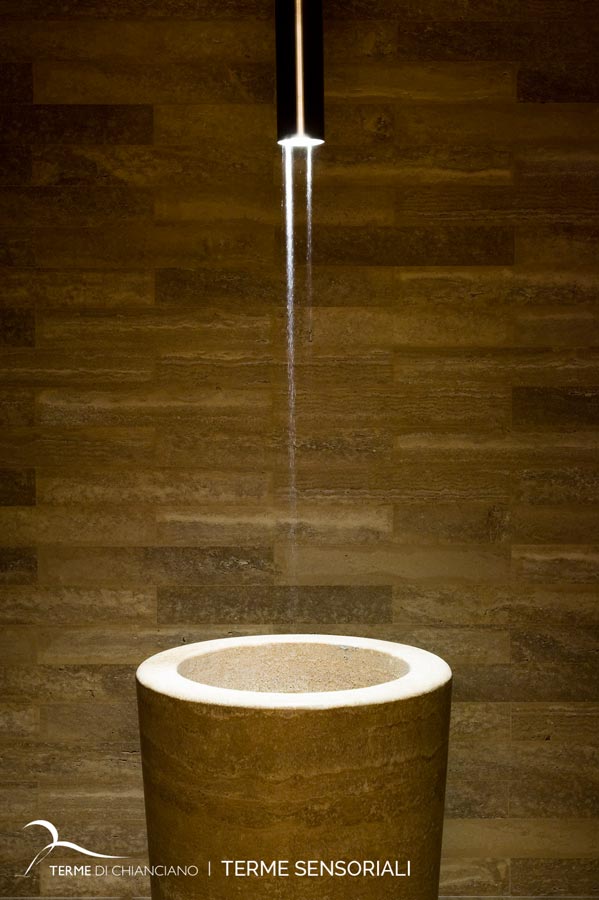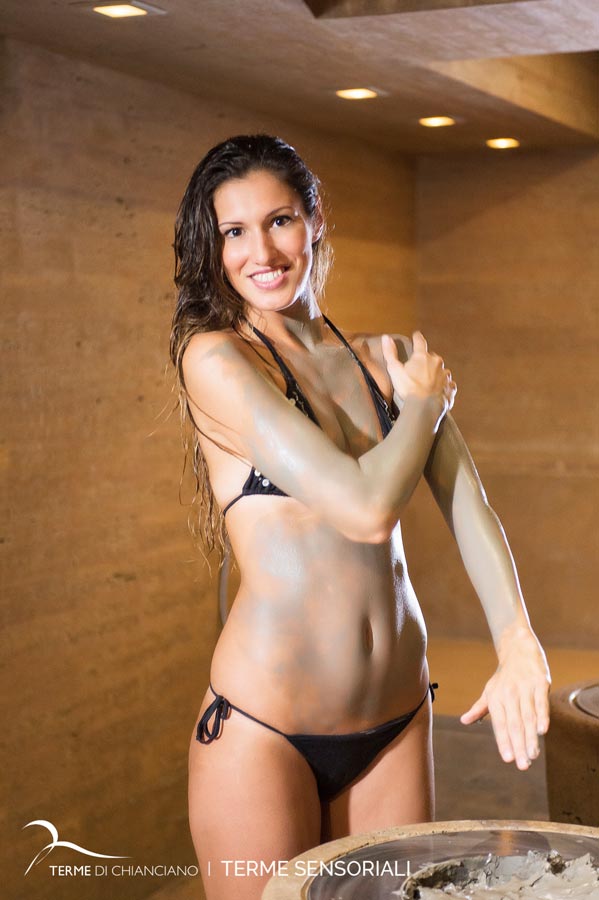 Situated at the upper floor of the Salone Sensoriale, there is the elegant Wellbeing Centre, studied to combine modern technologies to get back-in-shape and the psycho-physical relaxation with classical aesthetics and techniques drawn from the wisdom of Eastern countries, from the Alternative and Holistic Medicine.
All the Wellbeing Centre treatments are not included in the entrance ticket, but they have to be bought and booked in advance. Lory Hotel offers its guests the access to these wellbeing packets with a discount.