Also called "Il Bagno degli Etruschi" (The Etruscan Bath) to highlight the link with the old population who lived here many years ago, the "Theia" thermal pools are the ideal place to spend your time relaxing completely and together. With more than 500 square meters of pools with thermal water between 33° C and 36° C, the pools are both inside and outside (4 external pools and 3 internal pools); all have a depth of 1.30 meters and are linked together. The location is exclusive, surrounded by a green area: it is the ideal place to spent a moment of relax and exclusive wellbeing.
All the pools are equipped with water games, hydro-massage beds and "goosenecks" for cervical water jets, fountains and a "well", a suggestive water game.
Theia thermal pools source come from Sillene water which gushes from the depth of 120 meters; this water is plenty of carbon dioxide, calcium carbonate, bicarbonate and sulphates, responsible of the typical opacity and of the anti-inflammatory action on the musculoskeletal system and eutrophic on the skin.
All around the pools and the green area is furnished with deckchairs, sun beds, umbrellas, tables and chairs. Moreover, you can also eat hot and cold meals in the Bistrò.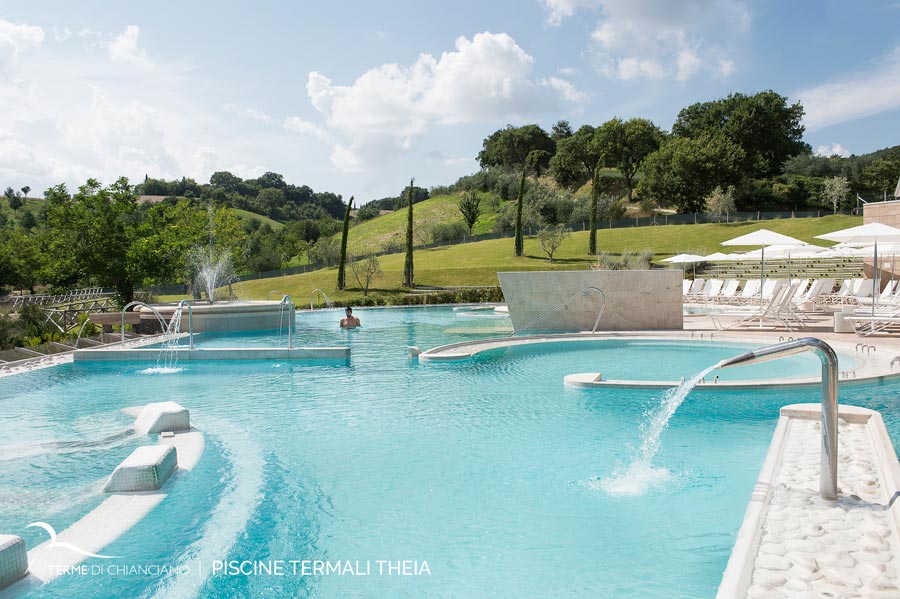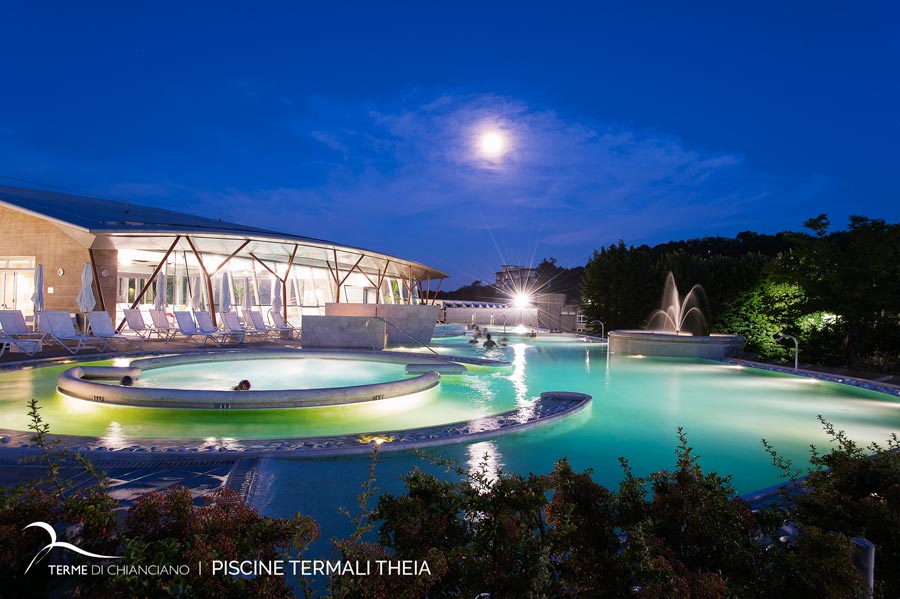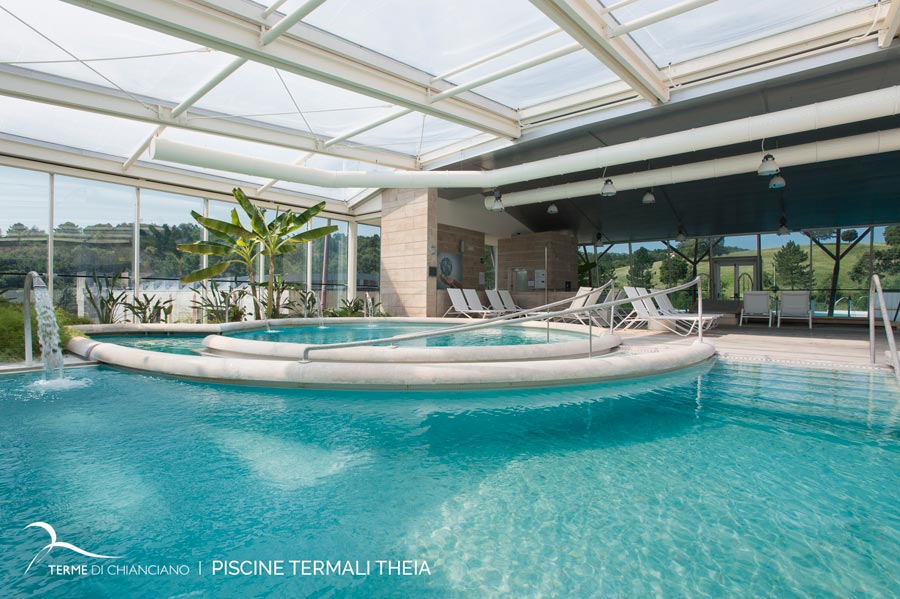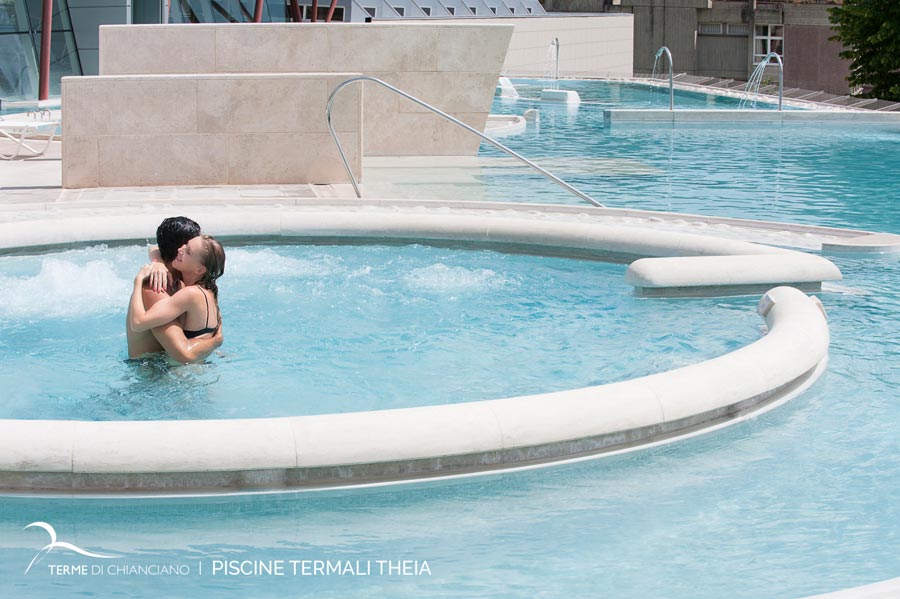 VOUCHER TO ENTER THE SALONE SENSORIALE AND "THEIA" THERMAL POOLS
We offer our guests a 10% discount voucher on the tickets of Terme Sensoriali and Theia pools.
We advise to book directly the Terme Sensoriali calling the +39057868480 or the free number +39848800243.
It is not necessary to book the Theia pools. Vouchers will be delivered in the hotel.
For further information, visit www.theia-ilbagnodeglietruschi.it